So your child is due to start at Hilbre High School or it's just the start of another year. Either way, it's that stressful time, it's time to buy your school uniform. You need someone who stock everything you need and isn't too far away. The options of delivery or click and collect may just make things a lot easier too.
That's where we come in!
Here at Larry Adams Menswear, we have been providing uniform for over 35 years. we stock item of Hilbre High School Uniform that you may need. Everything from blazers to school shirts, trousers ties and even shoes. If you need it then we can supply it.
We make the issue of uniform very easy. You can either call in to our store on Banks Road in the heart of West Kirby, or you can order on our website. Our website has everything available with all sizes listed you can then choose to have your items delivered or select our click and collect option. Buying your school equipment has never been easier!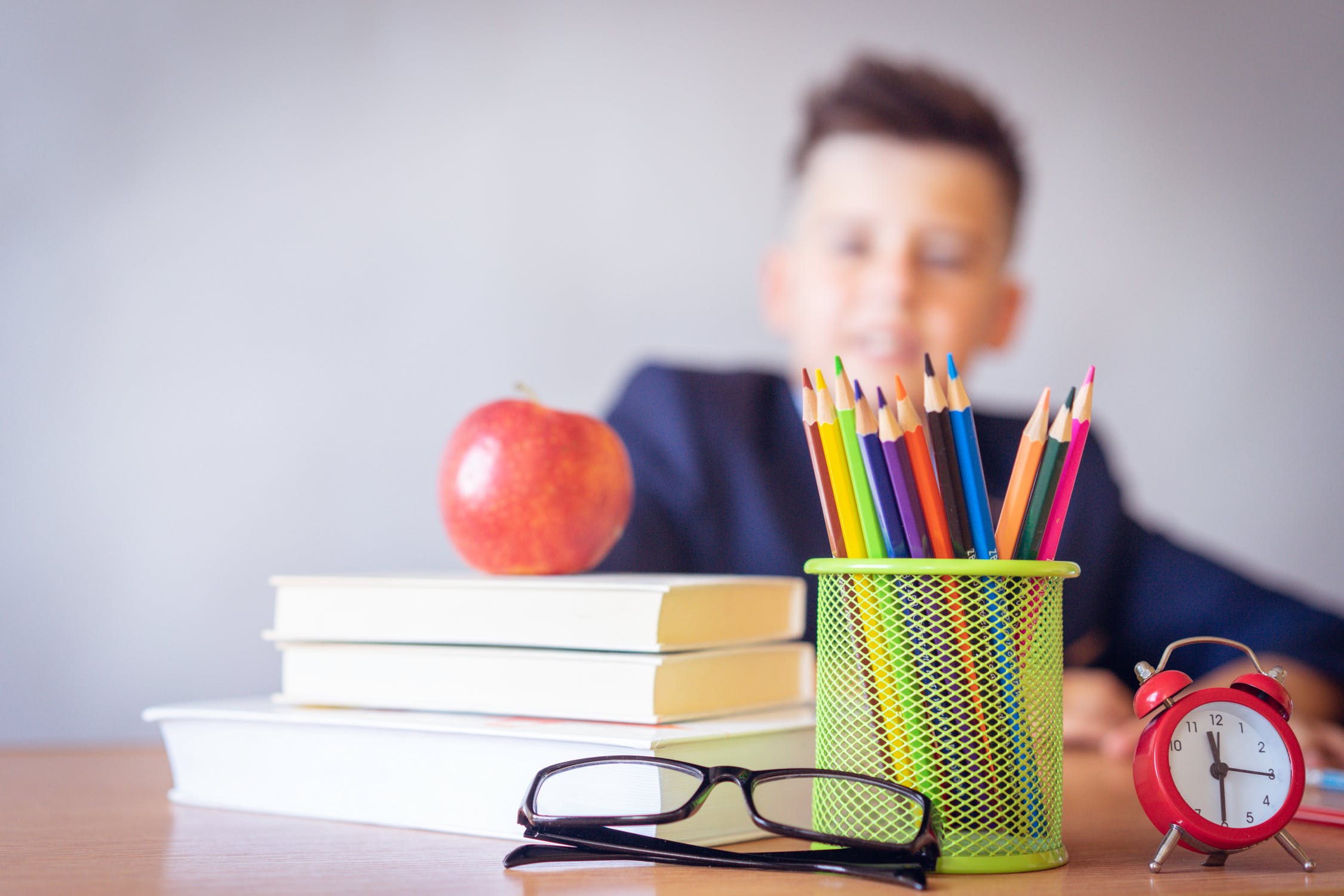 BUY YOUR HILBRE HIGH SCHOOL UNIFORM ONLINE NOW
Hilbre High School Uniform Policy
The school is extremely clear on what they want their pupils to wear. It's extremely important to adhere to these policies to avoid unneccesary expenditure. This will ensure your children do not lose any school time or face any discipline action the school may hand out as punishment for incorrectly dressed pupils.
So let's look at what the school want your children to wear. We've broken it down nice and easy for you.
Uniform Requirements
The school has set it very clear what the requirements are for all children when it comes to Uniform.
All pupils must have the following items
Black blazer with school badge or
Black knitwear – 'v' neck with school badge
(Cardigans are not an acceptable alternative)
School tie
Strong, sensible black shoes
(No light colours or high heels. 'Trainers' or boots are not allowed)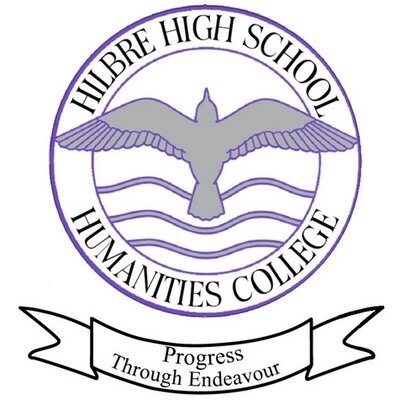 Boys Uniform
Here is a list of what's required for boys uniform.
White school shirt
Black trousers
Socks – Black or white or grey

Girls Uniform
Here is a list of what's required for girls.
White school blouse
Black waist skirt (sensible length)
Pinafore dress but it must have an embroidered badge
Black straight legged classic cut trousers
Tights – Black or Socks – to the knee, or ankle length Black or white
Hilbre High School Shoes Policy
So we've mentioned what the school require from the pupils in terms of shoes. However, we are aware that across the UK, shoes continue to be a contentious issue amongst school pupils and parents. We've even seen national press coverage over schools not being clear with their rules or pupils spending 100s of pounds on the incorrect shoes.
With that in mind, we're looking to make it easy for you to get the best shoes for your children without facing any action from the school.
Hilbre High School have made it extremely easy for you to identify what shoes you need. They've created a great infographic and we've included it below for you to take a look at.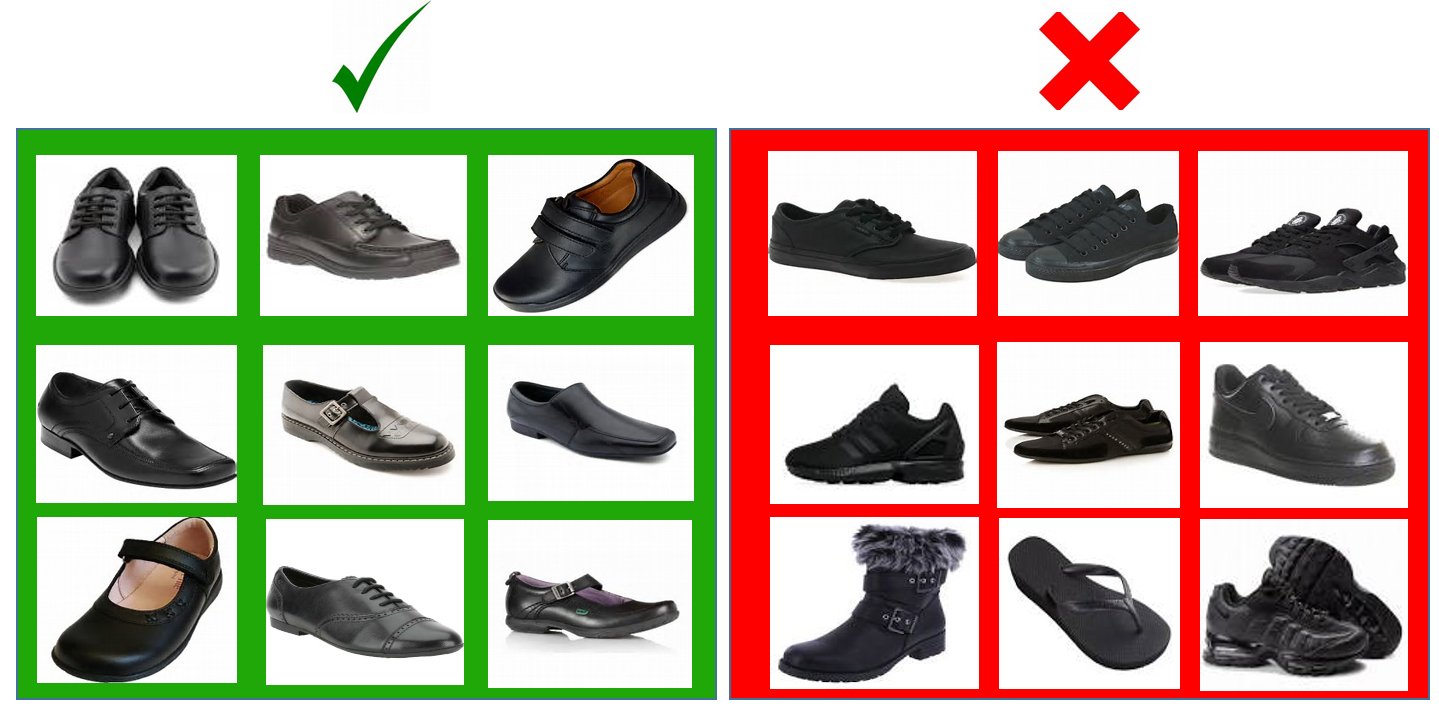 Sports attire
Apart from Uniform, you will also require attire for sports and PE. The school have a list of what's required and we do stock it. To read more about what Hilbre High School require take a look at their website. You'll also see us listed as an approved supplier for the school, in fact, we're first in the list.
BUY YOUR HILBRE HIGH SCHOOL UNIFORM ONLINE NOW
Send message
If you have any questions about our Uniform offering then please drop us a question below.